Welcome to Sacred Field!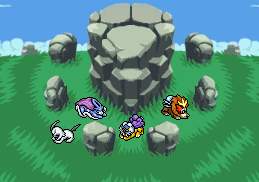 聖なる大地へようこそ!
Last Updated: 4/28/23
Please update your links to sacred.sui-kun.net if accessing from the old URL!

Welcome to Sacred Field, a site dedicated to my collection of Suicune, Entei, and Raikou merchandise, along with my Absol collection.
This site not only catalogues each piece of my collections, but also can serve as a reference for fellow collectors as to what merchandise for these majestic beasts are out there. I hope you find this site enjoyable and informative, and come back often to see what other goodies I've added!
With the new layout, nearly all the photos have been freshly retaken! I've also finally found a solution to showcasing scans of my trading card singles without it being an organized mess, so check it all out!
~ * ~
Note that this site looks best with Japanese font support installed on your browser, as I'll include Japanese text for informational purposes. Trust me, it's a lifesaver to install anyway when searching for goods!
When navigating this site, just click on the Clear Bell at the bottom of each page, or in the Network box, to return here!