Custom Items
手作り商品


Unique, fanmade items that I cherish as much as my official items. Since so many items already exist of the Beast Trio and Absol, I'm forced to be very picky about customs for space and money reasons. So what ends up here are things I really cherish. (Or things I somehow managed to cobble together.)



~ * ~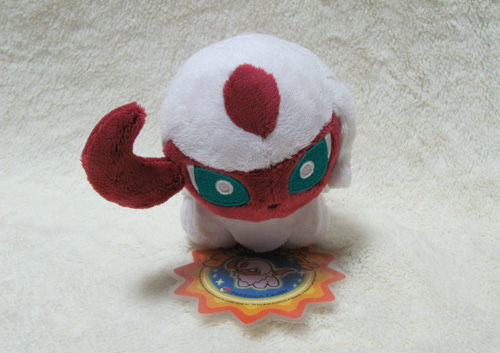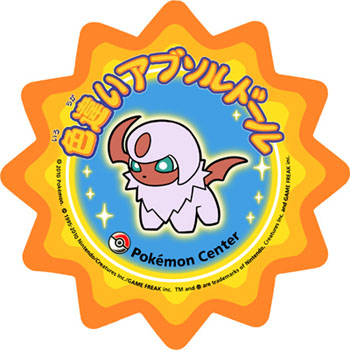 Shiny Absol Pokédoll and Custom Pokédoll Tag
Artist: Babylondonstar, Dokurog
Made: 2011

The ultimate in collaborations, I am unbelievably honored to have this custom shiny Pokédoll and matching tag. Absol's made from minky, the white having been custom-dyed to a white with a very very light touch of pink. The eyes are very heavily and beautifully embroidered, the teal irises even being 100% embroidery. I also chose to have the pattern based more on the Japanese official doll in terms of where the crest blade faces, and had my own (American) doll sent to Babylondonstar to get the size perfect. I can't thank her enough for the opportunity, and for her hard work on this doll. It is more perfect than words can ever describe, and I will forever cherish it.

Shortly after commissioning the doll, I jumped at the opportunity to commission Dokurog for a custom tag for it. They are unbelievably talented in not only perfectly recreating a Pokédoll tag, but drawing the art as well! Their tags are definitely a must for any custom Pokédoll!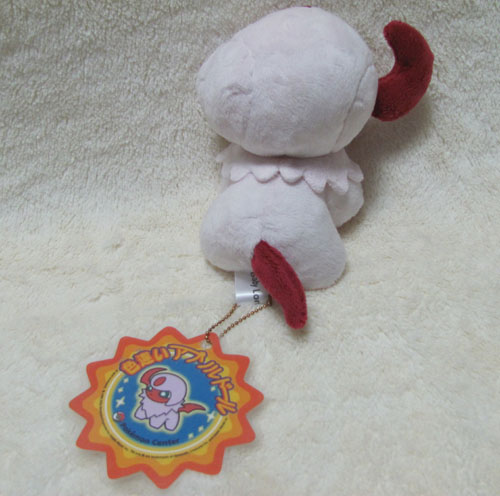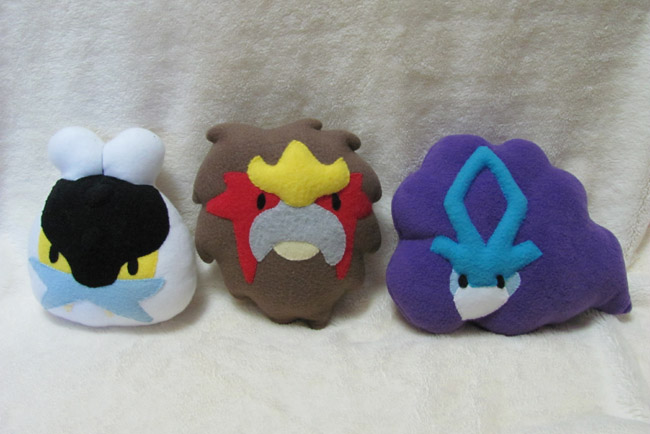 Entei, Suicune, Raikou Pillows
Artist: AmberTDD
Made: 2010

Amber made these amazing pillows for me and gave them to me when I met her at Sakuracon 2010. A complete surprise, and I can't thank her enough. They're absolutely adorable and very well-made.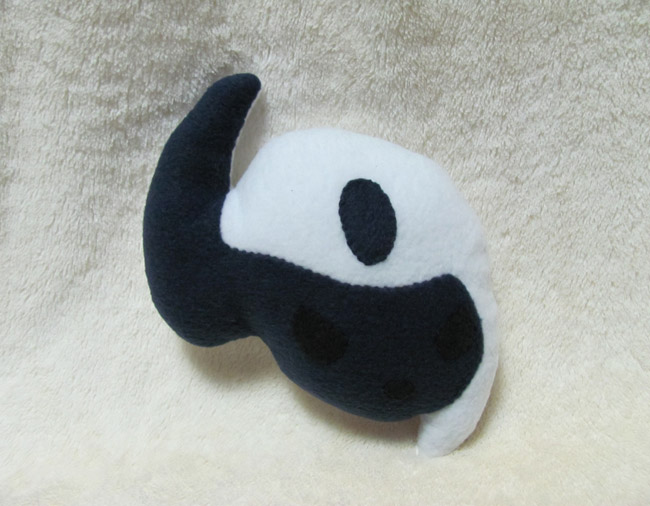 Absol PokéPillow
Artist: AmberTDD
Made: 2011

I couldn't resist commissioning good friend Amber for another PokéPillow, Absol! I love the slight angle and the angry eyes. Thanks again for the amazing work!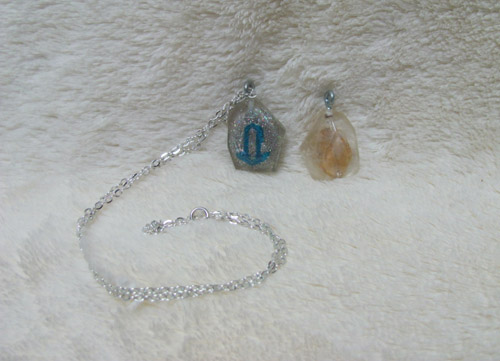 Suicune Crystal Pendant
Artist: dontpressb of NERD ALERT
Made: 2010

An amazing custom Suicune crystal pendant made out of resin. The crest and glitter are suspended inside, which is hard to capture in photos and looks amazing in person. She even included a freebie Autumn Leaf Stone (as I call it)! She makes various stone pendants and straps in her store, so go check it out if you have a favorite stone! She's extremely sweet and courteous, and loves Pokémon passionately!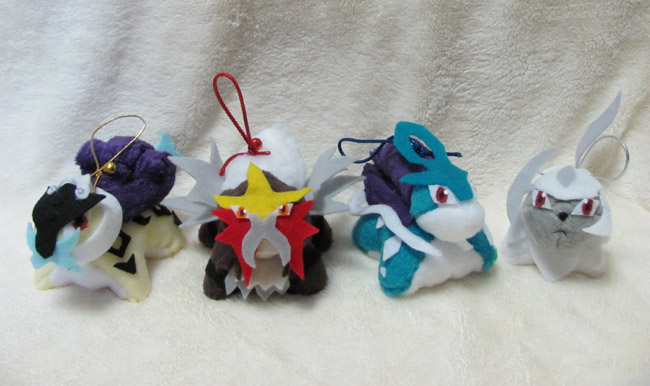 Suicune, Entei, Raikou, and Absol Bellplush
Artist: Myself
Made: 2008

I made these for the Pokémon Collectors community bellplush contest, and have been a part of my collection since. I'm not exactly the greatest plusher.